Friday, October 31st, 2008
Because even for deli there are scary things: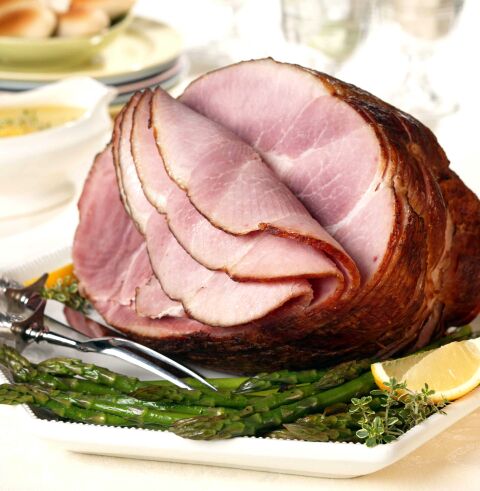 Thursday, October 30th, 2008
I want to pass along a great article that one of you sent me recently. "Lowenstein's Revenge", appears in the online Hungry Magazine. I think it speaks to many of our attachments, hopes, fears, and feelings towards the delis in our lives. Our relationship with them occurs over many years, and as they become woven into the fabric of our routine, so too does that relationship become more complicated. Either way, it's a wonderful nostalgic tale of New York delis over many years. Enjoy. (more…)
Wednesday, October 29th, 2008
Friends,
It's time I finally discuss the worst kept secret in Toronto's delicatessen business. For months now Moe Pancer's delicatessen, the beloved institution of North York, has quietly been for sale. Normally I'd keep you abreast of all these developments, but Lorne Pancer is a dear friend and this site, the book, hell…this whole deli community, wouldn't exist without his support over the years. So I kept my mouth shut as Lorne looked around for a buyer. (more…)
Tuesday, October 28th, 2008
I completely forgot to post this. Last month I had an article in Toronto Life about deli in the city. A little hometown pride.
HERE'S THE BEEF
Montreal, schmontreal. Toronto knows a thing or two about smoked meat, too
By David Sax
Image credit: Christopher Stevenson
Ever since 30,000 Montrealers arrived in the 1970s, they've been kvetching that there's no decent Jewish deli in this charcuterie-crazed town. The latest deli man to counter that narrow-minded view is Zane Caplansky, who opened Caplansky's Deli this summer in the Monarch Tavern. In the first few weeks, he sold out of meat twice and was instantly hailed as a smoked meat messiah. It's time to put aside comparisons—and niggling thoughts of Maple Leaf's "Fast Food Nation" nightmare. Here are five pickled meats that Toronto does better than anyone else. (more…)
Monday, October 27th, 2008
Howard Lewis Binstock Oct 16, 2008
You know, I write an awful lot about the death of delis, and occasionally the death of deli men, but I'm especially sad today to write about the death of a deli fan.
(more…)
Thursday, October 23rd, 2008
I really hate writing these.
Each time I hear that a deli closes, something inside me dies. Most of the time they are delis that I've never heard of, like Katz's in Phoenix, until they close. Some of the time they are delis that I'd been to and once loved, like Rascal House, distant that they were. But this one is especially hard and hits very close to home. (more…)
Wednesday, October 22nd, 2008

Kasha Varnishkes, courtesy of nytimes.com
I know Mark Bittman has been around the cooking world for years, but I just discovered him last year, when his videos on the New York Times website provided quick dish cooking lessons in under five minutes, all with a solid dose of humor and attitude. I've made a few of these things and they are awesome…nothing molecular or fancy or complicated…just good food. (more…)
Tuesday, October 21st, 2008
In the past I've written some fine things about Kaufman's Bakery and Deli in Skokie, Illinois and for good reason. The Dworkin family are solid, sweet, deli loving folks who keep the tradition alive, stay loyal to their customers, and make some incredibly delicious foods, including ryes, cookies, and gefilte fish to die for. (more…)
Thursday, October 16th, 2008

PHIL CARPENTER GAZETTE FILE PHOTO
Even though Montreal's Ben's Delicatessen closed almost two years back, the fight to preserve the classic art deco structure has continued with ferocity. But alas, sometimes the death of a deli is inevitable, and so it comes with another note of sadness that the big ship of a deli on De Maisonneuve Blvd will be sold and torn down, as reports the Montreal Gazette. (more…)
Tuesday, October 7th, 2008

courtesy of nymag.com
I've arrived in Brooklyn, and am still in the midst of settling down, though Friday's stellar, gut busting dinner at the 2nd Ave Deli certainly helped. Oh man I'm going to love it here.
Anyway, my good friend Chris Farber pointed me to an excellent article on New York Jews in New York Magazine, written last week by David Samuels. "How Success Ruined the New York Jew" is a prophetic look of the rise of the Jewish outsider in this city to an insider whose very power has cost him his character. This is a theme I touch upon in the book, assimilation and what not, and Samuels illustrates this beautifully:
(more…)